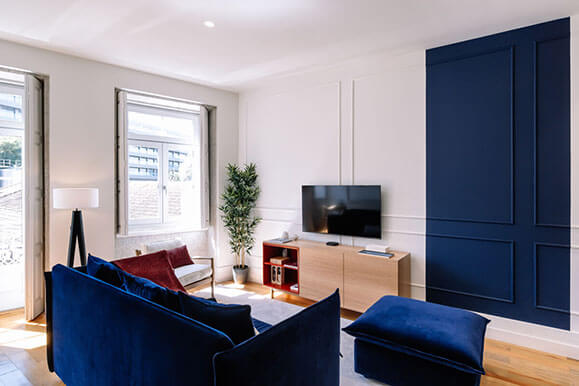 Holiday Apartment
in V.N. de Gaia (Porto - Portugal)
Located near the Cais de Gaia (Gaia's wharf), a stone throw away from the World of Wine Museum, and right in a cluster of port wine cellars, Bruno's Wine House is two bedroom apartment with enough berths for six offers an immersive experience in the culture of Portuguese wine and age-old traditions of the region.
This apartment was renovated in August of 2020 and includes two bedrooms complete with a balcony and plenty of natural light, a living room with a kitchenette, and a beautiful garden (shared with the other apartments in the condominium), perfect for enjoying breakfast outside, reading a book, or even having a barbecue (barbecue, garden chairs and table are all provided).
In this ideal spot right by the River Douro, guests can walk down to the Cais de Gaia and then on to the Ribeira (Downtown Porto) and the old town, where they can visit the city ́s most iconic monuments.
I hope you have a wonderful stay. Welcome to Bruno ́s Wine House!